'Ow do!
My, that was a hectic weekend, 4 gigs in 3 days, it's all a bit of a blur, really.
I'll try and recap for you…
Friday night, and a short-notice gig at the Mill House in Emerson's Green.
At first we were concerned that Wesley might not let us play – but we figured Emma was close enough to the right height….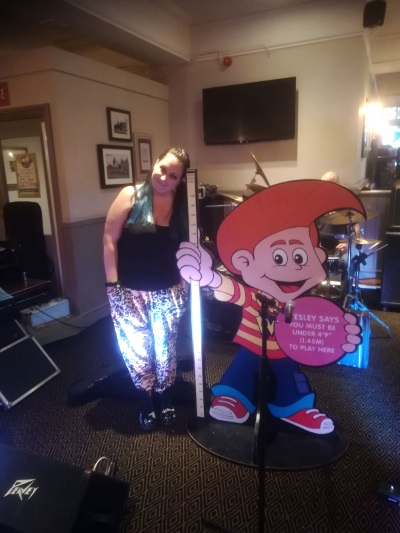 Nice and local, this'll be an easy stress-free one, we thought.
Not entirely correctly.
It transpired that Stuart had forgotten quite how the drumming goes in the Dandy Warhols' "Bohemian Like You"; particularly unfortunate since it's the song we started the set with, and doubly so because it starts with the drums. So, Emma announces us, and Stuart starts playing – hoping that once he gets going it will all come back to him. READ MORE